Remember the taste of real bread? As any gluten free foodie will tell you, its all about missing the real thing. The warm, yeasty aroma of fresh baked bread. Sandwiches that taste like real sandwiches. Toast with your scrambled eggs. Anything that doesn't look and taste like cardboard. Comfort food.
Well, baby you've arrived!
When I discovered that gluten was causing me intense misery, I decided bread wasn't worth it. It was time to try the gluten free alternatives. Couldn't be that bad, right? Wrong. It was worse. Sawdust comes to mind. It didn't take long before I decided I could do a better job.
Pouring over multiple gluten free cookbooks, I realized I was about to do something pretty radical. I would simply create my own gluten free all-purpose flour so I could bake my own gluten free breads. Several months and many pounds of rice flour later…success! I was baking real bread and baked goodies again. I kept experimenting and improving on what I had created, always working for perfection.
The good news is that you get to be the recipient of all this baking and experimenting. We've created the first in a series of baking samplers; "Bake It Better Gluten Free Sampler #1", a gluten free baking book specifically designed to get baked goodies back on your menu. Full of beautiful pictures, step-by-step instructions and lots of tips for success. What are you waiting for? Click HERE.
Want to read the book but don't own a Kindle? No problem! There's a FREE Reading App for that.
Not sure yet? You can try a FREE SAMPLE of our recipes by downloading "Gluten Free Baking 101: How to Make and Use Gluten Free All Purpose Flour". Including the flour recipe and five starter recipes, this is the flour that started it all!
In the meantime, hop on over to Facebook for more recipes and tips for the gluten free life-style.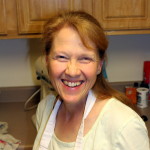 Anne Marck is the writer, gluten free baker, and entrepreneurial wing of Bake It Better Gluten Free. She's been writing gluten free recipes for over nineteen years and finally decided it was time to share them with the world. Among her accomplishments as a gluten free baker was developing and producing fourteen unique baking mixes for a gluten free company she started and successfully managed for over five years. Her favorite things include entertaining family, reading voraciously, and chocolate. She lives the gluten free life-style, along with three of her children, and currently lives in Spring Lake, Utah.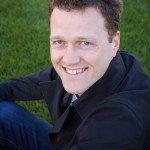 Robert Marck is the technical and artistic wing of Bake it Better Gluten Free. As the web developer, computer expert, book designer and photographer extraordinaire, he makes everything we do look good! He is also the inspiration behind the indie publishing plan. Without his support and enthusiasm this enterprise would just have been another one of Mom's projects, gathering dust. Robert is also one of a team of seven kids who have been taste testing Mom's recipes for years. Which is a good thing because he has recently switched to a gluten free lifestyle.  He currently lives in Salt Lake City, Utah.
Save
Save
Save