There are many good resources to make your transition to a gluten free life-style easier. We've compiled the best here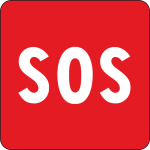 including advice for shopping, dining out, and phone apps you can download. Several celiac organizations also provide a wealth of expert advice and online information. For your convenience, we've put it all here in one place. Your one stop gluten free life-style support center.
Shopping Advice
For additional help with shopping and where to get your gluten free stuff, check out GF Suppliers. Don't forget to do your homework on Label Reading before you go (click the link and scroll down to "Reading Food Labels").
National Foundation for Celiac Awareness  – Shopping Advice
"The Savvy Gluten Free Shopper" by Jennifer Fugo – This book offers excellent advice on how to shop for, prepare, and store your gluten free food while also saving money.
Dining Out Advice
Phone Apps
GF Overflow Online Product Search – an online search tool to find the gluten free status of various food products.
They also have a phone app that is reasonably priced – GF Overflow Product Search for iPhones
ScanAvert – an app that allows you to scan the barcode on food labels for information about gluten free status.
Gluten Free Food by Thomas Benner
Is That Gluten Free? by Garden Bay Software
iCanEat Fast Food Gluten Free and Allergy Free
Gluten Free Registry XD by Gluten Free Registry LLC
Gluten Free Publications
Celiac Organizations
Celiac Disease and Gluten-Free Diet Information
Celiac Support Association USA