Gluten Free Living – HELP!
If you're trying a gluten free life-style for the first time, you know how challenging it can be. Sometimes you wish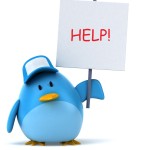 someone would just come live at your house, cook your meals, do the shopping. So you could sit back and stop worrying. At the very least, it would be nice if someone could hold your hand for a little while, long enough for you to get your bearings and figure it all out. If you've been diagnosed with a serious condition that requires a gluten free diet, its not like you have time to sit on your laurels while you acquire this new knowledge.
That's where we can help. We've assembled the most vital information to help you get started. Right here. On this website. Starting with a simple primer on understanding the gluten free world, progressing to label reading and then giving you resources for shopping, dining out and advice from the experts, we'll help take the mystery out of this new world of gluten free living. That's what we'd like to do for you. A little hand holding.
Follow these links and we'll walk you through the basics:
We're not doctors or dietitians and can't give you medical advice. Before reading any of the help information on this website please read our Disclaimer.
Next up: What is gluten, label reading and gluten free guides from the experts in Where Do I Start?
FREE BEGINNER'S GUIDE:
We've also compiled all of the best gluten free life-style information in a 70 page PDF. It's completely FREE and a valuable resource for anyone starting a gluten free diet.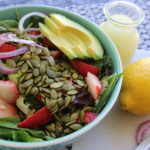 HOW TO GO GLUTEN FREE BEGINNER'S GUIDE
"How to Go Gluten Free Without Going Broke or Living in the Kitchen: A Beginner's Guide" – This 70 page free PDF includes everything you need to know to start your gluten free diet. Includes a one week menu, recipes and shopping list. You'll also learn how to read labels, shop, eat out and survive the gluten free lifestyle. With worksheets to help you get started, plus twenty-two delicious and economical gluten free recipes, this is a must for all gluten free foodies!
Gluten Free Baking – 101
If you're already an accomplished gluten free foodie, but still not getting the results you want with your gluten free baking, you've come to the right place. Gluten free baking is our specialty. All of the best baking information is in OUR BAKING BOOK. You can also get started with the help below.
Follow these links for baking advice and suppliers of gluten free ingredients:
LIKE US ON FACEBOOK!
Be sure to connect with us on Facebook for more delicious gluten free recipes and tips on the gluten free lifestyle.
Save
Save
Save
Save
Save
Save
Save