Baking For Other Allergies
You may have more than one problematic food on your list, a frequent problem with gluten intolerant individuals. Milk and eggs are the most common. Baking without these ingredients presents its own special challenges. These tips should help.
Replacing Milk in Recipes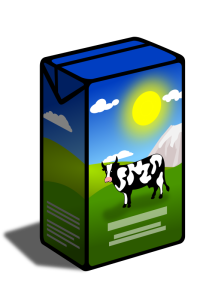 Using milk in your baking produces lighter, moister baked goods that brown well. The goal is to use something that will replace these properties. I haven't found anything that works as well as milk, however, there are substitutes that produce good results, such as soy, nut, coconut or rice milks. Of these, I have had the best results with sweetened rice or coconut milk (not the full fat kind in a can). Soy and nut milks do not brown well. Measure rice or coconut milk cup-for-cup in your recipes.
Replacing Butter in Recipes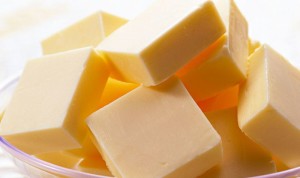 Butter flavored shortening or dairy free margarine may be used in place of butter in most recipes. If you use margarine, make sure you choose a variety that is at least 70% fat, as products with a lower concentration of fats contain more water and may affect results. I use Earth Balance or Nucoa. If you use shortening, you may need to add a little water (2 TBS per cup of shortening) and a pinch of salt. Palm shortening or coconut oil are also a possibility, although they are quite costly and may not perform as well. Measure shortening or margarine cup-for-cup in your recipes.
Replacing Eggs in Recipes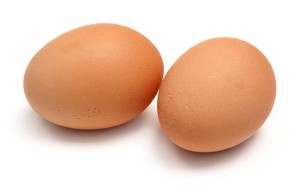 Eggs produce loft (the light airiness in baking) and bind things together. Ener-G Foods Egg Replacer is a suitable replacement for eggs in most recipes. To replace one egg use 1 1/2 tsp Egg Replacer and 2 TBS water whisked together. Adding 1/2 tsp baking soda and 1 tsp vinegar (in addition to the leavening called for) may be helpful. Ground flaxseed meal may also be used to replace eggs. For one egg use 1 TBS flaxseed meal with 3 TBS hot water and let stand for about 5 minutes. Using more than one egg replacer (i.e. Ener-G Egg Replacer and baking soda, or flaxseed meal and baking soda) will produce better results. Baked goods made with egg replacers will be heavier and more crumbly and some recipes, such as gluten free breads, do not respond well to egg replacements.
Next up: Where to get all of your gluten free baking ingredients and other yummy stuff in GF Suppliers.